sharing international
About
what we do
Train. Teach. Encourage.
Sharing International strives to be a catalyst for broadcasters (professionals, students and lay people) to train foreign broadcast and media visionaries in station management, field research, audio editing and announcing to raise up a viable, Christian voice for the unreached around the world. Sharing is YOU using YOUR gifts to serve with THEM and THEIR gifts on the field!
It's your life…share it today!
What Drives Us
Our Mission
Sharing International exists to empower and equip the Body of Christ to spread the Gospel of Jesus Christ through humanitarian efforts and media training.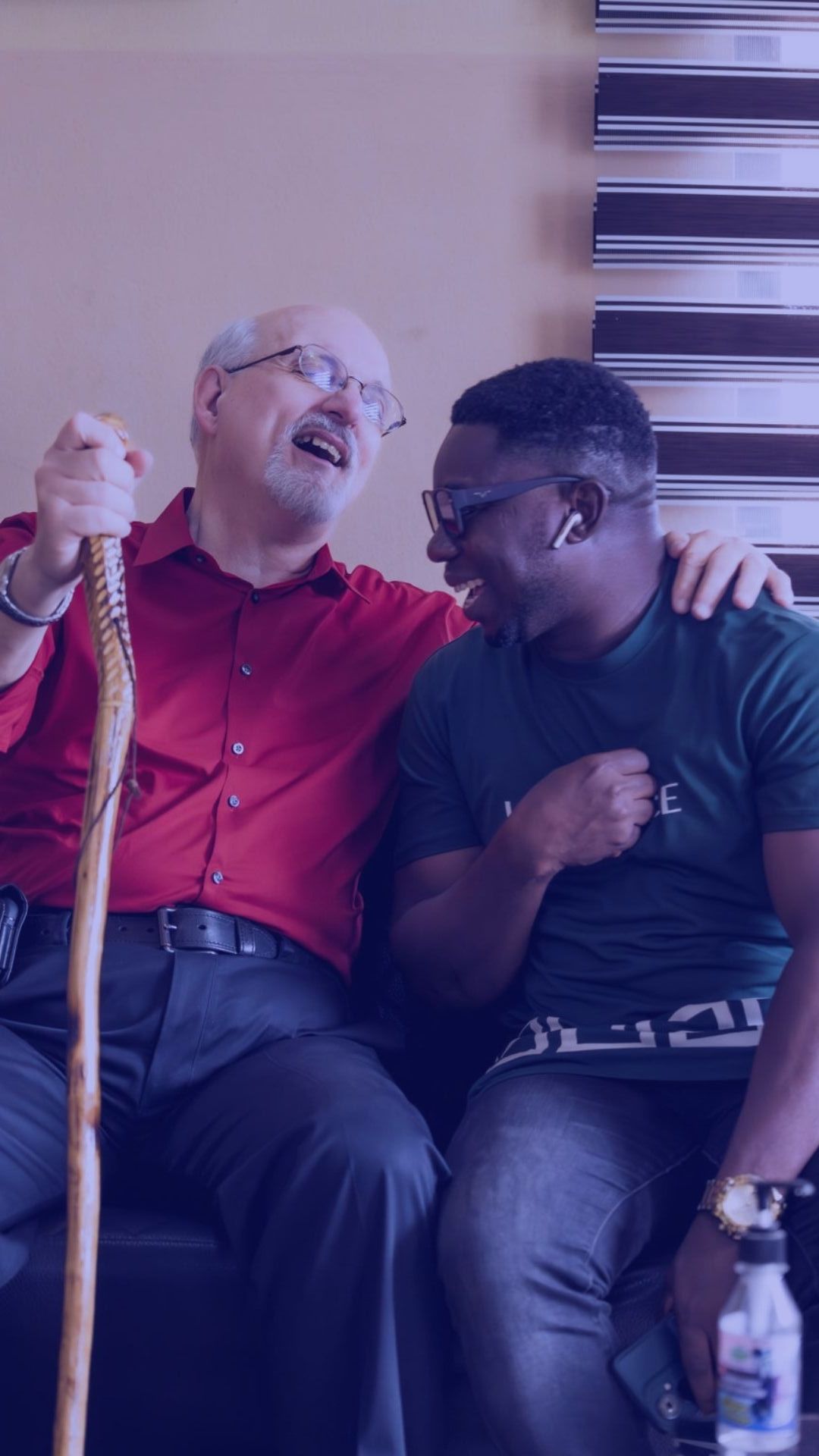 statement of faith
We believe…
in the bible
The Bible is the inspired and only infallible and authoritative written Word of God. 
in one god
There is one God, eternally existent in three persons; God the Father, God the Son, and God the Holy Spirit.
in jesus christ
In the deity of our Lord Jesus Christ, in His virgin birth, in His sinless life, in His miracles, in His vicarious and atoning death, in His bodily resurrection, in His ascension to the right hand of the Father, in His personal future return to this earth in power and glory.
in the holy spirit
In the sanctifying power of the Holy Spirit by whose indwelling the Christian is enabled to live a holy and victorious life.
in repentance and faith
The only means of being cleansed of sin and receiving the free gift of eternal life is through repentance and faith in the precious shed blood of Jesus Christ and accepting Him as Personal Savior and Lord.
more information
Our Operating Principles/
Values
We partner with domestic and indigenous Christian churches and organizations with a long-term commitment to nationals and to indigenization.

We send short-term teams to provide media training and humanitarian aid.

We are committed to providing opportunities to the laity to express their gifts.

It is not our intention to establish or maintain a long-term presence or mission within the countries that we serve. However, we are committed to long-term relationships with the people that we help.

It is our intention to pay our financial commitments in a timely manner.

We will maintain integrity in all communication to our donors, staff, and partners.

A Godly lifestyle will be practiced both at home and abroad.

We will honor each other in all that we do.

All our teams will receive orientation training prior to field experience.

We will sow into other ministries as God provides.
Sharing International uses a wheels up, wheels down policy regarding the teams we send to the field. Our teams will pay for the round-trip airfare to the training site. We ask our host to be responsible for providing transportation, housing and meals for our team while on the field. We do not charge a fee for providing our training. A typical training seminar lasts no longer than a week. 
our Team
Board of Directors
CHARLES POLLAK, PH.D. – PRESIDENT
Chuck is an educator and broadcaster with over fifty years' experience in broadcasting, journalism and higher education. He coordinates Sharing Management Seminars for broadcast and industry professionals from Russia to Belize. He helped establish Christian radio and television stations in North/Central America, Africa, Eastern Europe and the Middle East. He speaks on Middle Eastern missions and broadcast issues at conferences and as a guest on CBN's 700 Club, the Richard Roberts Show, 100 Huntley Street, Messianic Vision, the BBC, CBS & NBC Nightly News as well as international media interviews over the years. Chuck served as Professor of Media at Regent University, University of Northwestern, Benedict College, Queens University before retiring to organize and lead teams throughout the developing world.
KATHLEEN POLLAK – VICE PRESIDENT
Kathy's extensive experience in broadcasting, fundraising, and management got its start at her high school radio station. In college, she married her sweetheart, Chuck. Kathy went on to work at several radio stations in the US before traveling to Lebanon to run a pirate Christian radio station in the 1980s. After returning stateside, Kathy worked at the Christian Broadcasting Network where her true talent with numbers began to shine. She worked her way up over 18 years and was only the second female VP of CBN. Kathy was then recruited to be the very first female VP at BGEA. Kathy's vast experience with faith based fundraising and Direct Marketing database management has been shared with students at several Biblical fundraising seminars for media outlets around the world. Since her recent retirement, she and Chuck moved to Virginia to be closer to their children and grandchildren.
DR. DON S. CLARK – TREASURER
Trained as a biochemistry scientist, overseeing research and development within the pharmaceutical/ biopharmaceutical industry, Don embarked on his first mission trip with Sharing in 1991. It was a life-changing event. That trip began a journey into missions, including prisons, broadcasting, Mercy Ships, and team missions. He has served on the board of Sharing International since 1991. He has helped found and manage several non-profit organizations, including Sharing International and Orphan Relief and Rescue. He is also vice-chairman of the board of Creation Moments. He is currently hosted weekly on an internet radio program, BrokenRoadRadio.com, discussing issues of Faith and Science
Dan went to work for the Northwestern College Radio Network shortly after graduating from Northwestern in 1976. He started at Northwestern's flagship radio station KTIS, spent 10 years at Northwestern's radio station in Sioux Falls, SD and then was transferred back to the Network offices in 1987. He held many leadership positions over the years, the last several years being responsible for overseeing the concert and special events ministries of Northwestern Media's owned & operated radio stations. This involved planning and implementing concerts with the top names in Christian music in the 8 communities where Northwestern Media owned radio stations. Dan also served on the mission task force committee, helping to decide what mission projects Northwestern Media would be involved in. He was heavily involved in working with Christian media in the country of Belize, partnering with Sharing Ministries in leading teams from the University of Northwestern, St. Paul and KTIS to conduct media training seminars. After a 43-year career with Northwestern Media, Dan retired in January 2020 and now enjoys spending time with his wife Susan and their 5 grandchildren.
David Briggs, Pastor
David Briggs and wife, Melta, have been involved with missions since 1974. During this time, they have been Senior Pastors and traveled extensively to share the message of the Gospel across the United States and over forty countries of the world. David call to ministry involves world missions and leadership training. Currently, he travels internationally and mentors Christian leaders both in person and on-line. David is a founding member of Sharing's Board of Directors and is an active officer in Tricord, a financial ministry across the African continent.
Larry Brewer, Pastor
Larry D. Brewer, pastor of an inter-denominational church (City of Refuge Church) in Andrews, Texas for thirty-four years, is heavily involved with local ministries and churches. He is a member of the Board of Sharing Ministries International, and Andy Atadero Ministries. Larry is married with five children and nineteen grandchildren. Larry's professional career includes working for Unisys Corporation as an account and territory manager for seventeen years. He graduated from Texas Tech in 1975 with a degree in General Business. He attended Law School at Texas Tech, graduating in 1978 with a Jurisprudence Doctorate degree, and maintains his emeritus membership in the State Bar of Texas.
Richard A Smith, Owner/Managing Director My Refuge Christian Ministries
Richard has served in Christian radio the past 25 years as a director, engineer and Radio talk show host (The first Christian Talk show 'Eyes on the Nation'). Richard has hosted Mission teams for 34 years. He has also been a part of the political arena where he ran as an independent candidate. He offers constant assistance to the Belmopan Government, Police and the larger community. Over the course of his walk with Christ, God has given him many visions to start many events, some of which are still prominent today such as the first Christian parade 'Taking Back the Land' which began in 1991 and the Belize Gospel Expo, established in 2013. Richard continues to find new ways in how he can unite churches, connect with local and international ministries and raise up leaders that will impact the nation for Christ!